Our tasting menu reflects the surrounding area and extraordinary landscape of North Yorkshire. Served with a Northern generosity, our menu draws on the area's rich history for an elegant spin on Yorkshire traditional cooking.
'Time and Place' shape the menus, so you will be served the very best produce that we can source on each individual day and time.
Our ingredients are grown, farmed, fished and foraged in the British Isles, with particular focus on the ingredients within our 'terroir' of North Yorkshire. Championing small-scale producers, growers and farmers who share our ethos and respect for sustainability and regenerative farming is at the heart of everything we do.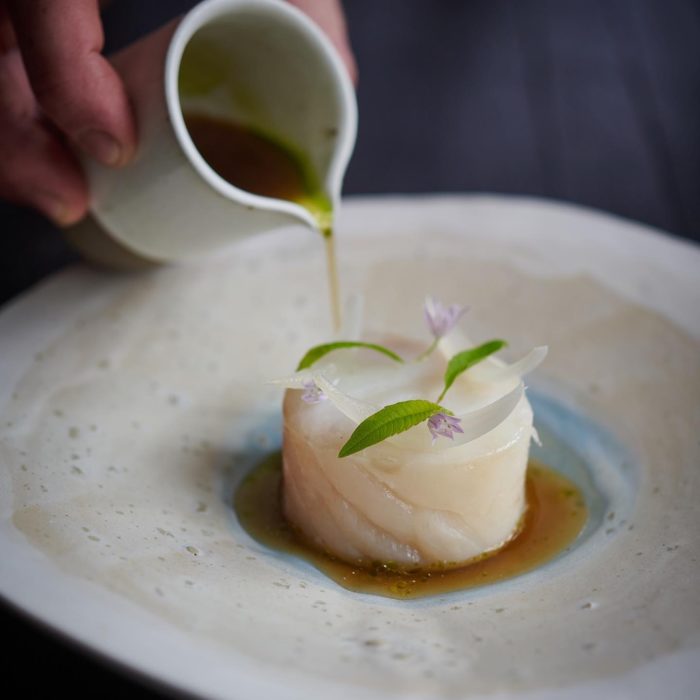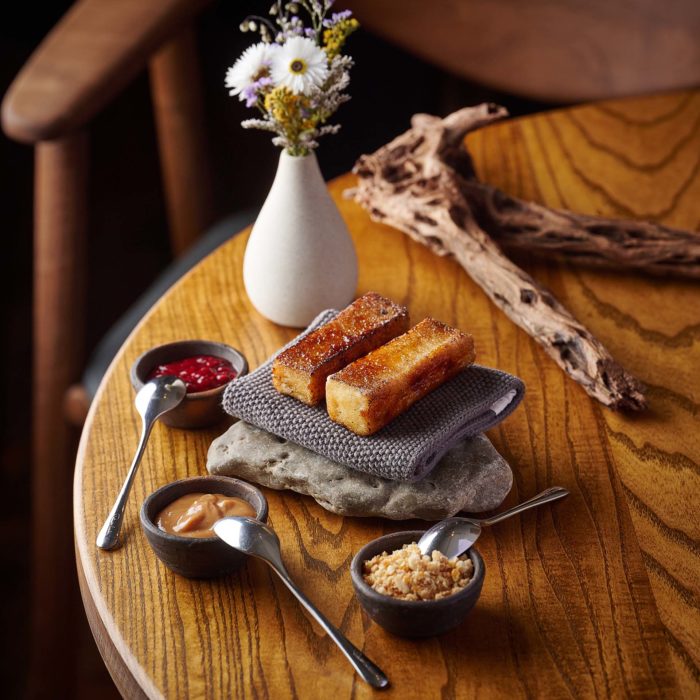 Our wine list has been carefully curated by Keeling Andrew & Co, the wine importers from the team behind Noble Rot, working closely with Victoria to create an extensive list of wines that respect the land from which they're grown.
Our non-alcoholic drinks include house-made shrubs using local seasonal fruits and herbs will be made in-house, as well as a digestif menu for those looking for a nightcap in the snug.
In addition to our Non-alcoholic Pairing, we offer both a Wine Pairing and Prestige Pairing, each thoughtfully curated to complement the menu. These can either be pre-ordered at the time of booking or when dining.
Lunch / £95pp
Non-alcohol pairing +£65pp
Wine pairing +£95pp
Prestige pairing +£260pp
dinner / £125pp
Non-alcohol pairing +£65pp
Wine pairing +£95pp
Prestige pairing +£260pp
We serve one tasting menu only.
We cannot cater for some allergens and dietary restrictions due to the seasoning and structure of the menu.
See our FAQ for more detail.
Menu prices are subject to change.